Garlic Bud CBD flowers
Weed CBD / CBD Flowers
With a CBD content of 18%, Garlic Bud will give you all the benefits of CBD. This CBD cannabis variety created by Sensi Seeds is a cross between several Afghanis and gets its name from its particular flavours. Garlic Bud CBD flowers are first harvested, dried and then matured for at least 2 months.
Relaxing / soothing effect
85%
Garlic Bud CBD cannabis strains
Garlic Bud is a classic indica strain from the 90s. It was created by The Seed Bank (now known as Sensi Seeds) after hybridizing various Afghan genetics. The result is Garlic Bud: a variety with a slightly pungent smell and peppery, pungent, woody aromas.
Growing CBD Garlic Bud cannabis plants
The Garlic Bud cannabis plants are grown indoors in darkrooms.
A brief history of the Garlic Bud variety
Garlic Bud CBD flowers will surprise you with their very special aromas. This indica cannabis variety gets its name from its garlic-like aroma. Created in the 90's by Sensi Seeds by crossing several Afghan strains, these pungent smelling CBD flowers will give you powerful relaxing effects.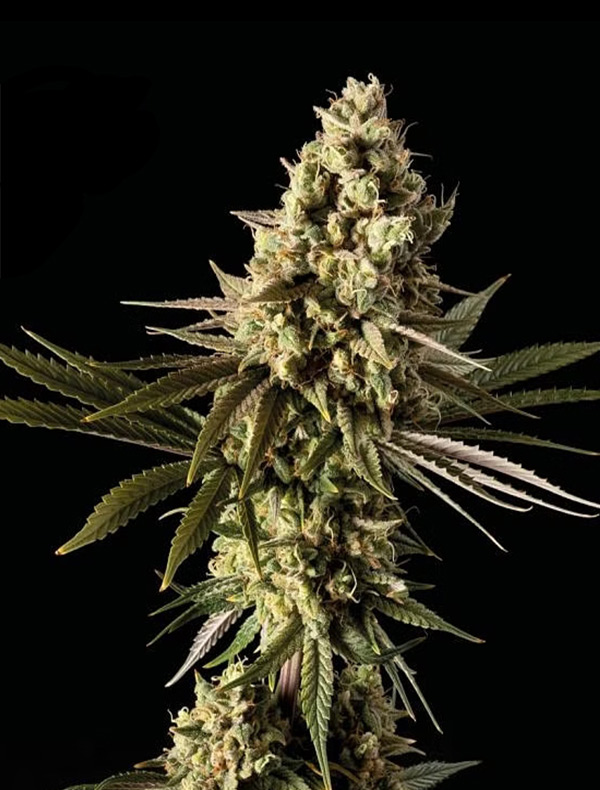 What is CBD ?
Produced from cannabis plants with a THC content of less than 0.3%, the CBD flowers offered by Hash CBD comply with European legislation. CBD, or cannabidiol, is a compound found in cannabis. It allows you to enjoy the benefits of cannabis without the psychoactive effects of THC. However, the sale of all forms of CBD to minors is prohibited, as is the sale of alcohol or tobacco.